User State Migration is the process of ensuring that all of the user's data and settings are migrated during a deployment project from their old machine to their new machine. No two enterprises have the same requirements when it comes to user state which greatly increases complexity.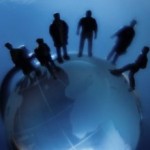 Tools such as USMT can assist with the process of user state migration, but they can be complicated to customise in order to match a particular set of requirements. For environments where machines are managed by System Center Configuration Manager where there will be a simple "old to new" machine swap then the process is automated. However, for environments that don't meet these requirements then a great deal of scripting and customisation can be required.
AutoIt Consulting have experience in creating user state migration solutions in a variety of non-standard environments. In addition to understanding the basic tools such as USMT we can use our unique scripting and development knowledge to help customise and automate the process.