Designing and deploying Microsoft Windows 7 can be a challenge for customers. AutoIt Consulting has experience of  helping to deploy Windows clients for large enterprises using technologies such as Microsoft Deployment Toolkit (MDT) and System Center Configuration Manager.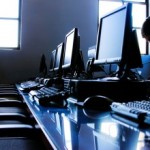 AutoIt Consulting can help with all stages of a Windows 7 Deployment project, including:
Initial planning, design and proof-of-concept setup.
Windows client design.
Windows image engineering.
MDT and ConfigMgr client deployment.
User state migration.
Scripting, automation and bespoke development for build, deployment, and adminstration of clients.